Text Messaging Services for Business
A global Tier 1 network connection, developer-friendly SMS API and powerful automation software make ToucanText one of the leading SMS service providers for sending and receiving text messages.
Start Free Trial
Developer APIs
Improve your business communication with ToucanText
We make it easy to create and send SMS messages that help you improve your business - whether you need to issue high priority alerts, distribute customer surveys, provide two-factor authentication, enhance customer service or improve communication with your workforce.
Building SMS into your applications is easier than you think. Make it a reality with a few lines of code.
Everything you need to embed SMS into your business applications. Benefit from asynchronous code, two-factor authentication via Flash SMS, as well as virtual numbers and short codes.
Get the code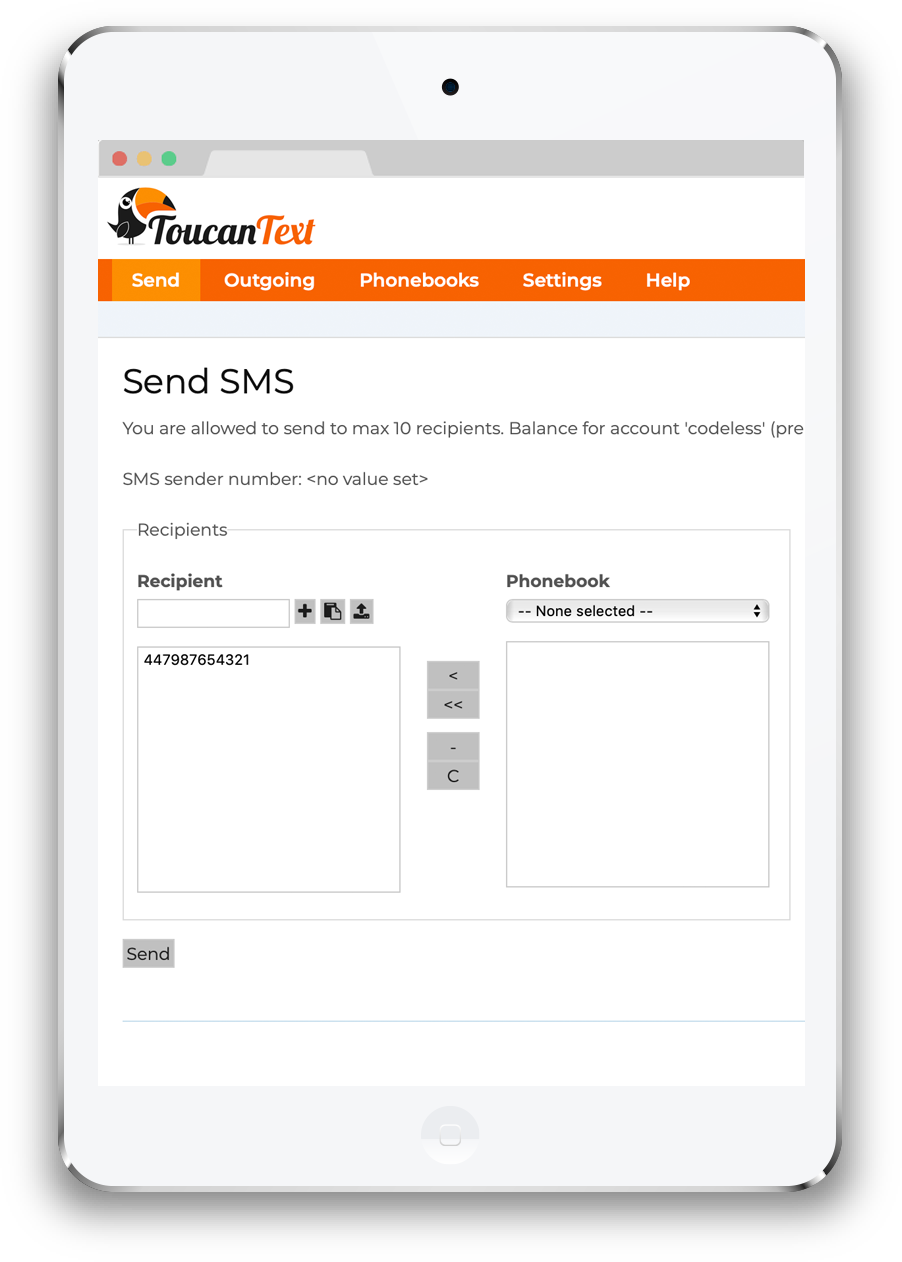 Discover the power of SMS
Read our blogs to find out how text messaging can benefit your business and learn more about the features of ToucanText.